Welcome to the 2nd Day of our 12 Days of Christmas Crafts! It's like hit the ground running type thing now...I don't know why I decided to do 12 days of crafts all in a row! ahh! lol. Makes me realize though how easy and quick some projects can be :) I always tend to focus on huge projects. It's nice to feel accomplished in an hour rather than a week :)
Today's Christmas craft is a cute star-burst ornament. I really didn't know what to call this. It looks like a sea urchin, so I went with that idea first...but who wants to put a sea urchin on their Christmas tree? lol. So, starburst it is.
The supply list is simple:
Foam balls
Small wood dowels (found at Michaels) or toothpicks (found in your cupboard)
Spray paint.
Just stick the dowels into the foam balls. Once again, this was so easy my 1 year old helped. She was having a blast. She actually did a decent job at it too. I'm missing half the dowels and the other half of balls are ruined...but it was worth it :) As you can see in the finished picture, I had to substitute some toothpicks to finish them.
Next is to spray paint them. I just used Krylon's Metallic Gold. These can hang the tree just as is, or use on display in a cute vignette.
And here's the line up for the other 11 wonderful craft ideas for today!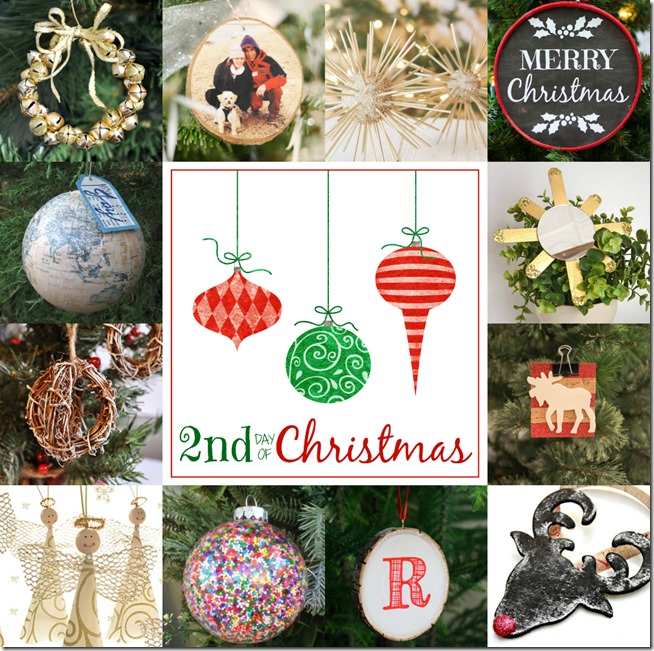 *Some of the products used in this post were purchased with a gift card which I received from Michaels.