Happy Sunday! I hardly ever do posts on Sunday :) ...maybe the first one ever. But, it's day 5 of the "12 Days of Christmas Crafts" series so guess what? Here it is on Sunday!
This year, I have a plan to do something kind of different on our big Christmas tree, so this is just a start on it...or a sneak peak I guess :) A cute framed chalkboard sign ornament. It's really self explanatory, so I'll just brush over the how-to. First off, it involves these cute little $1 frames found at Michaels. I remember back in the day when I couldn't find any frames like these...especially so cheap...so I made my own with a jigsaw. It was a great project, but it would have been nice to just go to store and buy one lol.
I painted the outside frame and then spray painted the cardboard insert with some chalkboard board paint. I added some beaded garland and a pine cone just to top it off :)
Easy, right? I'm excited to show you the whole tree when it's done!
Here are the other 11 crafts for today. Enjoy :)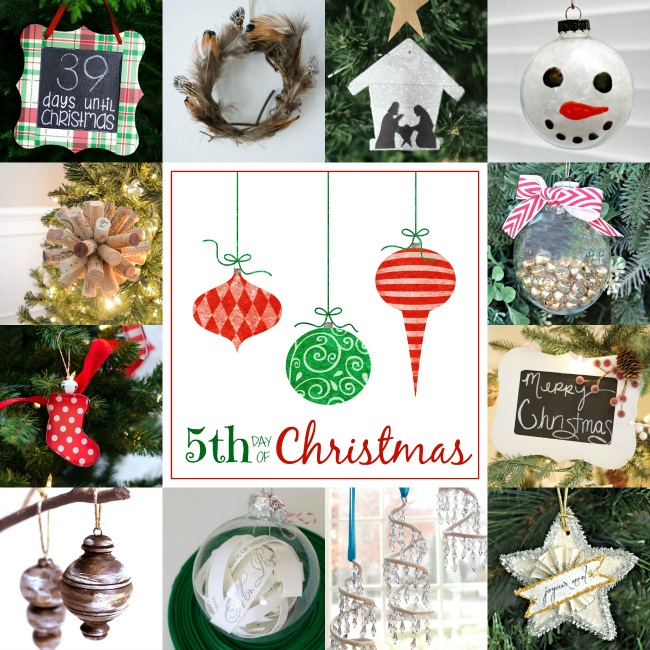 Chalkboard Holiday Sign
| Thrifty and Chic
*Some of the products used in this post were purchased with a gift card which I received from Michaels.