Have you ever had one of those projects that you've seen that you really really want to do and so you look for the things you need and you can't seem to find them anywhere. And people are saying, "I see these all the time in thrift stores, yadda yadda yadda...." Yeah. I NEVER see half those things in thrift stores...ever.
Anyway. This next project is one of
those
projects that I've been wanting to do for forever since I saw it on
Allison's blog
.
Every time I ventured into a thrift store, I would look for a cheese dome.
Never found one.
'Til this day, I still have yet to find one at a thrift store.
But! I did get lucky when I went on a little vacation, went into a store, of course, went directly to their clearance section...and lo' and behold!
A stack of cheese domes all marked down from $15 to $4!
I should have bought all of them and sold them for a pretty penny since they are so hard to find :) lol.
But in reality, I was miffed about paying $4 for one dome :)
Anyway.
You have no idea how excited I was to finally, finally! do this project.
....and besides the point that this project is like sooo easy and fast to do :)
First...
I just took a old candle stick that a friend gave me that she found at a garage sale, and the cheese dome....
Painted them with a little flat white spray paint.
Put them together...and totally did NOT like this look.
Then I remembered I had another candlestick already painted white....
..and swapped it up a little bit. Perfect! Much more of my taste :)
I then used some gorilla glue to hold these two pieces together.
Now all I want are like 5 more of these in different sizes :)
Thats not too much to ask is it?
Maybe I should go on another vacation...and possibly I'll get lucky again. lol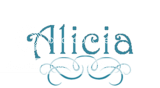 Linked to:
House of Hepworths
The Shabby Creek Cottage