I think I'm getting into one of those ruts where I have like fifty projects going at once and yet no motivation to do any of them. lol. It would probably help if it were warm outside….therefore warmer in my basement –where most of my projects are currently taking place. So, I guess until then, I'll continue my rut.
But luckily there are few things that I can do upstairs out of the dungeon. Mainly sewing. While transitioning my living room from fall and winter to a brighter spring and summer pallet, I decided it would probably do some good changing my curtains also.
I absolutely love these dark brown curtains….in fact, after removing them, I almost had buyer's remorse….except removing curtain remorse instead. Different thing, same feeling. I still have the curtains, so there's no reason why I have this remorse…but alas, I still do. And of course, it has all come back after looking at this picture. lol.
My windows are huge, and it would cost over two hundred dollars to fit them with some custom wood blinds, so I had my curtains doubled up to add some privacy. So, after removing the top brown curtains….
I had some nice fresh cream colored curtains underneath. I absolutely loved the automatic brightness it brought into the room. I was like….well, a breath of fresh air.
But I wasn't such a fan of the tabs on top. The tabs made it look a lot more casual than I wanted, plus, since I had to hang the curtains so low (I couldn't find any panels long enough in the first place to fit the darn thing) the window peaked through some of the tabs. Not pretty my friends….not pretty.
So, for the perfect solution….that doesn't ruin the curtains, and can easily be changed out…I went and bought a yard and a half of fabric and some stitch witchery.
I measured the curtains and made my 'top panel' with my new fabric a little bit wider –taking into account the hem. To make things easy and not have to get out my sewing machine, I just ironed the stitch witchery to all the hems for both panels. The best way for this stuff to stick is to get a slightly damp cloth and have your iron on its steam setting. Then press each section with the iron (on top of the cloth) for ten seconds. This worked great every time! After 'hemming' the width was exactly the same as the curtains…perfect!
I then attached the panel to the tabs of the curtain with the same stitch witchery. I made sure every tab had a piece on it to make sure it attached securely to the fabric of the top panel. I then put a long line of stitch witchery along the bottom of the whole top panel and attached it to the existing curtain.
This stuff peels off so easily and doesn't usually leave a mess behind. So, when I get tired of the fabric…which I probably will….then I can just do the same thing with some new fabric. But who knows, maybe before then, I'll already have it switched back to my brown curtains.
☺
But, all in all…I'm completely satisfied with the results. Look how much brighter it is!
I used this same technique to on my curtains in my bedroom. I found some great lush fabric that I absolutely loved, but it was waaaaay to see-through to just hang on the window by itself....and of course, these windows are humongous also...so no blinds yet... nor for the foreseeable future. So, I attached this awesome fabric to some panel curtains that were already hanging on the window.
Instead of making it just the top portion of the curtain, and only one piece of fabric....I made it even longer than the existing curtain and used two pieces of fabric -white and the beautiful sea green/blue (not really sure what color it is. lol) I love how it puddles on the floor. *sigh*
Now, lets all wish for warmer weather.
Happy creating!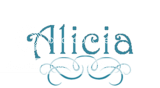 Linked to:
http://bec4-beyondthepicketfence.blogspot.com/
http://somedaycrafts.blogspot.com/
http://romantichome.blogspot.com/
http://www.remodelaholic.com/
http://www.findingfabulousblog.com/