If you look around my house, you will probably notice two things. One~I am obsessed with candles. Two~I am just as obsessed with pillows. I think they are both perfect accessories....especially pillows. You can add color, texture, and pattern to any room so easily with them. And one thing is for sure, I am even more obsessed with cheap, ugly clearance pillows. Because you can pick them up for a couple of bucks, make your own cover for it, and there you have a beautiful designer-looking pillow for just a few dollars! And, even as a bonus, you can do whatever color, pattern or texture you want. You don't have to search years and years for the 'perfect' pillow. You can just make your own - and on the cheap!
The cost of this pillow-makeover? $2, which was the cost of the pillow. Everything else was just remnants I had laying around. And I'm sure hoping it looks a little more than a two dollar pillow now
☺
Here's the before pillow. It wasn't so tacky or nasty, but I never really found a place for it my house. So it was put in my pillow closest months ago. Yes, I have a pillow closest....well, at least pretty much. Its a closest full of about ten pillows at any given time, maybe even more -
but don't tell my husband that
. I switch them out from time to time for size. But really, I just ran out of places to put pillows without going overboard and making my guests sit on the floor.
I covered this pillow using my
Sew Easy 10 Minute Pillow Cover Tutorial
. Pretty much all the pillows in my house have been recovered with this technique. Love IT cuz its so easy....and totally fast
(don't mind that you can still see the stripes of the pillow - if you even noticed...and now you have...anyway...I'm putting another white cover underneath it....I didn't realize the fabric was see-through

☺

)
And just hot glued them on. Easy-peasy.
Now I have the perrrrfect pillow to go with my newly revamped chair
☺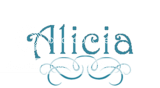 Linked to:
The Girl Creative
Mad In Crafts
Take A Look Tuesday
The Thrifty Home
Someday Crafts
Blue Cricket Design
My Backyard Eden