Christmas is one of my favorite times of year. It would be THE favorite sans the snow and ice and freezing temperatures, but thats not going to happen unless I move.
Also. I wish Christmas would last a little bit longer.
Around my house, we don't put up Christmas decorations before Thanksgiving unless the hubs is feeling extra generous that year. This year, we waited until Thanksgiving evening - which I think is becoming a tradition -one of the few in our family -so, I'll take it.
But with so much effort going into decorating - more than any season or holiday throughout the year- its too bad it only last for a month or so.
Its the small touches that make the biggest difference.
This year I tried to add a little whimsy. I used mostly browns and burnt oranges, but I had to throw in a little traditional white and red.
Here's our living room. I heart this space now. Its so cozy and magical.
Our beautiful entryway! I strung garland and then hid some wreaths between them.
This look is to die for at night when the garland is all lit up.
Our mantel.
I added in some natural and vintage touches a little more than normal this year.
The vases on the mantle are made out of cedar planks.
The frame was found at an estate sale years ago.
I didn't have to paint it at all. It went perfectly with everything just the way it was!
And of course, nothing makes my house a home during the holidays more than what I see laying here every night:
and yes...he gets waaaaay to close for comfort.
The other day his head was laying up against the glass and he didn't care.
I think its the boiling frog syndrome.
Don't worry.....I turn it off when it gets out of control :)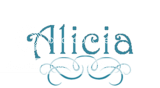 Be sure to visit:
Hooked on Houses
for a holiday house tour party!